Insurance Awareness Day
National Tapioca Day
Paul Bunyan Day
National Ceviche Day – Ceviche is a seafood dish popular in the coastal regions of the Americas, especially Central and South America. The dish is typically made from fresh raw fish cured in citrus juices, such as lemon or lime, and spiced with ají or chili peppers.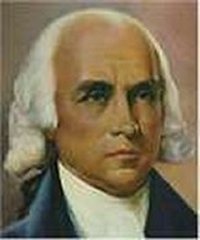 Death of James Madison, Jr., (June 28, 1836) fourth President of the United States, at Montpelier, Virginia. He was 85 years old and died of rheumatism and heart failure. He is known as "the Father of the Constitution" and author of the Bill of Rights. He was one of the authors of the Federalist Papers.
The U.S. Congress made Labor Day a U.S. national holiday in 1894.
The U.S. Congress passed the Spooner bill, in 1902. It authorized a canal to be built across the isthmus of Panama.
On June 28, 1902, Richard Rodgers, the American composer who was a major force in 20th century musical comedy, was born.
1914 – Archduke Franz Ferdinand of Austria, the heir to the Austrian-Hungarian throne, was assassinated in Sarajevo along with his wife, Duchess Sophie. His death led to Austria-Hengary's declaration of war against Serbia which started World War I.
Anniversary of the signing in 1919 of the Treaty of Versailles, ending World War I and establishing the League of Nations.
President Franklin D Roosevelt ordered a gold vault to be built at Fort Knox, Kentucky in 1935
2000 – Six-year-old Elián González returned to Cuba from the U.S. with his father. The child had been the center of an international custody dispute.
2004 – The U.S. turned over official sovereignty to Iraq's interim leadership. The event took place two days earlier than previously announced to thwart insurgents' attempts at undermining the transfer.
Save
Save